---
Volume 10-October 23rd, 2018
In this issue:
Mark your Calendar
10/22-10/26: Red Ribbon Week

10/23: David's Law Presentation (see info below)

10/26: Walk to School Day

11/3: CES Fall Festival from 1-5pm
In the news
A big thank you to Sarah Avary, our Silent Auction chair for 2018-19. Thank you, Sarah, for all you have done to get the auction up and running this year!
If there is anyone YOU believe deserves a BIG thank you in Cowboy Connection or on our social media, please contact us at thankyou@colleyvillepta.org


Download the Remind App!
Make sure to download the Remind App so you don't miss any of our text message updates!!

David's Law Presentation
Walk to School Day
Please join us for our Fall Walk to School Day on Friday, October 26th, 2018! Our meeting place will be the parking lot of the Professional Development and Education Center(PDEC), 5800 Colleyville Blvd. between 7:00am and 7:15am. We will begin walking from the PDEC to the CES campus promptly at 7:20am. There will be several teachers, parents and volunteers to escort the students to school.
-Car Riders can be dropped off by their parents at the PDEC instead of CES between 7:00am and 7:15am. No permission form required for car riders.
We have arranged with transportation to have all bus riders who wish to participate to be dropped off at our meeting location. Bus riders who are not participating will remain on the bus and dropped off at CES as normal.
-Morning bus riders who wish to participate must have parent permission. You can submit a permission form online here:[Signups_Button] .
-Morning KidzU students can also participate with parent permission. You can submit a permission form online here: [Signups_Button]
BUS RIDERS AND KIDZU STUDENTS MUST BE SIGNED UP ELECTRONICALLY BEFORE THURSDAY, OCTOBER 25TH 5PM IN ORDER TO PARTICIPATE. CAR RIDERS DO NOT NEED TO SUBMIT A PERMISSION FORM BECAUSE THEY WILL BE DROPPED OFF TO PDEC BY THEIR PARENTS.
We also need parent volunteers to walk with the students. You can sign up here! [Signups_Button]
2018-19 Arts and Reflections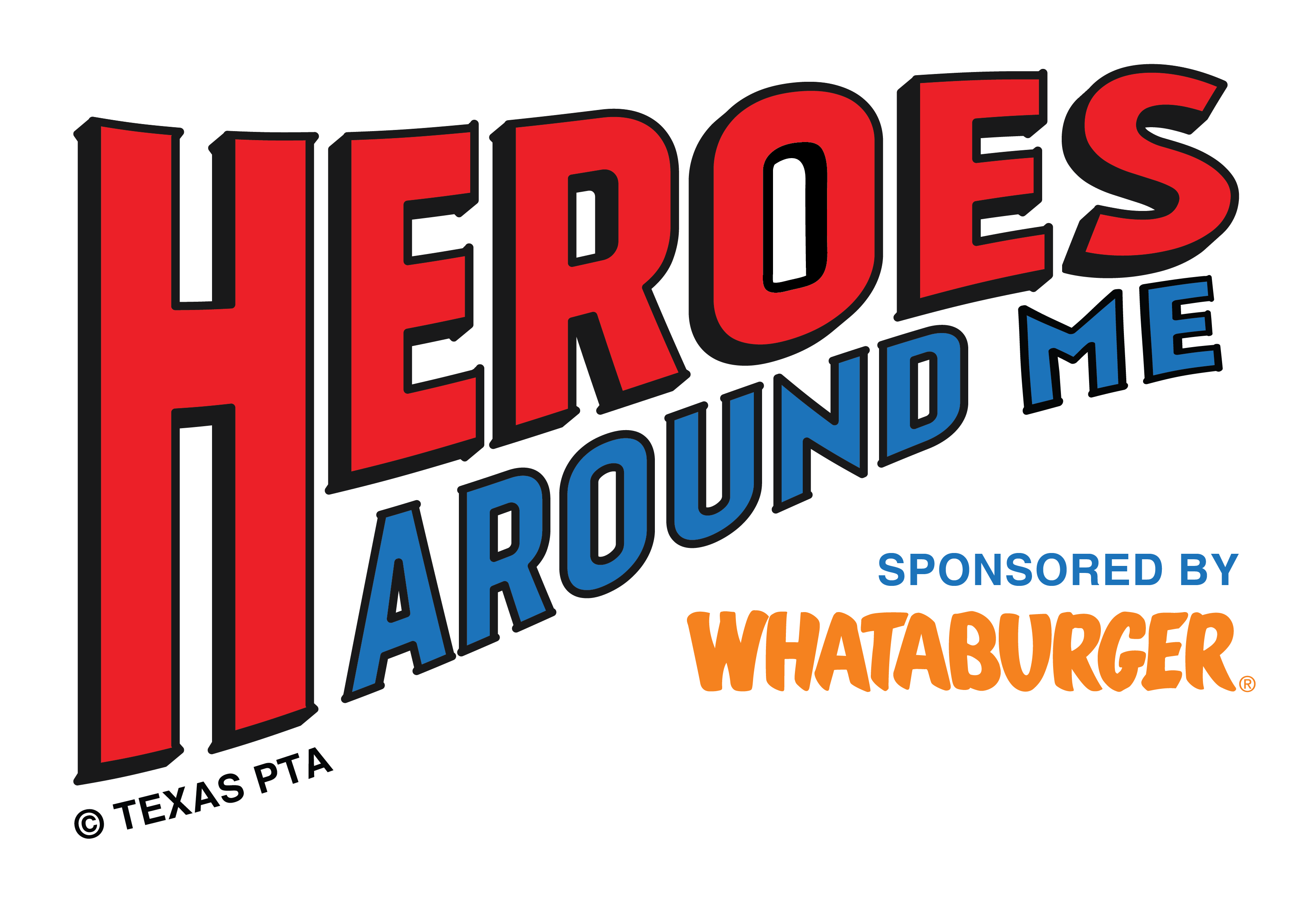 All students are invited to participate in Colleyville Elementary PTA Arts and
Reflections program! This year's theme is "The Heroes Around Me". All participants
must have one household member that is a PTA member. Student entry forms must be
completed upon entry and can be found here.
General information including rules may befound here.
Entries are due October 29, 2018 and will be judged at the local, national and state levels. Please notify Kathy Bajaj with any questions and/or if you would like to participate in order to arrange for pickup of your submission.
---
In partnership with the Wild Nest Studio in Colleyville, we are excited to announce that the studio is holding open studio sessions where students could work on their Reflections visual art projects! Art supplies will be provided and students may choose from various art mediums. Cost is $20 for the first session, and if they do not complete your project at the first session they may come back for $10. Online preregistration is required to participate and can be completed here (look for 'National PTA Reflections').
Reflections open studio dates:
Monday, Oct. 8, 4-7 pm
Friday, Oct. 12, 4-7 pm
Sunday Oct. 21, 1-5 pm
Address:
The Wild Nest
3919 Colleyville Blvd., Suite C
Colleyville, Texas 76034
817-576-2909
GCISD Parent Technology Academy

GCISD Parent Technology Academy is BACK! Sessions are scheduled monthly with more to come! Come and learn along with others about the ever-changing world of technology in which your children are living!
| | | | |
| --- | --- | --- | --- |
| Date | Topic | Location | Registration |
| 10/23 | Google Classroom and GCISD | Cross Timbers Middle School | Register Now |
| 11/6 @ 1 PM | Apps Parents need to know! | Online Session | Register Now |
| 11/15 | Internet Safety at School and Home | Cross Timbers M.S. | Register Now |
October 23rd, 2018
Start time 6:15 @ Cross Timbers Middle School
Cafe (SAC)
2301 Pool Road
Grapevine, TX 76051
More Sessions can be found on the Parent Technology Academy Webpage.
CES Fall Festival
Our annual CES Fall Festival is just around the corner, and wrist band pre-sales have now open! You can purchase these through October 26th by:
1) returning the order form to your child's teacher
or
2) [Store_Button].
All pre-sale wrist bands will be delivered to your child the week of October 29th.

This year we will be having carnival games, bounce houses, laser tag, face painting, sand art, food, silent auction, and much more! Don't miss out and order your wrist bands today!
Fall Festival: Volunteers needed!
Our school events would not be a success without the help of our volunteers! If you are able to help at this year's Fall Festival, please click below on your child's teacher's name to view the Sign Up Genius! Thank you!
Questions? Contact Tiffany Maddox
We also need help with the volunteer, ticket, and spirit wear tables and the auction checkout. If you can help, please sign up here.
Parents of Middle School and High School children that are in Ambassadors, NJHS, or activities that require volunteer hours, the CES Fall Festival is looking for student volunteers. Please sign up here.
Fall Festival Silent Auction
The CES Fall Festival Silent Auction is LIVE!!
All bidding will be done via 32auctions.com. We suggest you visit the website now to create an account, then play around with the site a bit so that you are comfortable with it and ready to bid once the auction opens. Simply go to www.32auctions.com/CESFallAuction2018 to view our entire auction catalog. This year is a little different and the fall auction will only have teacher/staff time, lunch passes, college flags and parking spots.
Bidding will close at 4:00pm Saturday, November 3. Winning bidders will automatically be notified at the auction end. We highly encourage you after you have won your item to complete your payment online!!
If paying online, please pay directly with a credit card, NOT using your PayPal account. We really appreciate you helping minimize fees. We do have the option to pay with check or cash.
You do NOT need to be present to win an auction. The items will be sent home via Backpack Express.
Invite family and friends to bid, too! Remember, 100% of funds raised through the Silent Auction go directly to the CES PTA and flow directly to your children's learning experience. We really appreciate your support!!
HAPPY BIDDING!!
---
32Auctions.com Bidding Tips
We are so excited to be able to have an online bidding auction this year. It will allow you the flexibility to bid regardless of your schedule. Below are a few bidding suggestions. Please take the time before the auction bidding opens to get familiar with the site.
32Auctions allows you to:
-Add items you're interested in to a "watch list"
-Filter items by categories
-Custom search
-Use proxy or exact bid (similar to eBay – list the highest amount you're willing to bid, and it will enter bids for you)
-Receive notifications when you have been outbid
-Pay by credit card
32auctions.com is very user friendly. They have an extensive FAQ page that help will guide you.
If you have any questions, please feel free to contact Sarah Avary.
CES PTA Spring Gala: We need your help!!
We are so excited to announce our new event: The 1st Annual Colleyville Elementary Gala, A Glamorous Night in Colleywood. This Adult-Only event is Friday, March 29, 2019 at Colleyville Center and will feature great food, drinks, entertainment, and Silent Auction.
Calling ALL party and event planners, we need your help in order to make this event a huge success! Volunteers are needed now to fill the various committees including Food, Beverage, Entertainment, Décor, Sponsorships, and Silent Auction. Many of these things can be done in the comfort of your own home, so don't worry about having to commit to a specific time.
For more details or to volunteer to help plan the event, contact Sophie Bradford
To volunteer for the Silent Auction committee, please contact Sarah Avary.
Report Volunteer Hours
Don't forget to report your volunteer hours for September!
Let's show the district how hard we have worked for our children.
Click the link below for any hours worked outside of being clocked in at the front desk
(Ex: Fall Festival, Emails, Meetings, Shopping etc.)
If you have any questions or concerns regarding volunteering,
please contact our Volunteer Coordinator, Leslie Sailer.
Get Involved
---
We are always looking for helping hands to support CES faculty and staff as well as to make programs and events successful for our kiddos. Please click on the following link to sign up for various volunteer opportunities, including room parent:
[Signups_Button]
---
Don't forget that all volunteers need to complete the online background check application and read the volunteer handbook.
GCISD Volunteer Application & Handbook
---
If you have any questions about volunteering, please contact PTA Volunteer Coordinator, Leslie Sailer at leslie_sailer@yahoo.com.

Stay Connected